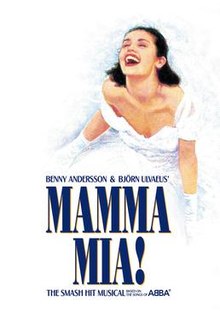 Auditions for Small Town Stars' production of Mamma Mia!
Auditions will take place at the Walkersville United Methodist Church on May 9th from 3-8:00pm
Performances are at Carroll Community College on July 17, 18, 25, and 26.
Rehearsal location is 562 Union Bridge Rd, Union Bridge MD 21791
To sign up for an audition time slot, click here 
Callbacks will take place the following day, May 10th, from 3-8:00pm.
To Audition, Please prepare 32 bars of one of the following songs:
(For auditions, we will be using instrumental tracks as seen below. For the performances we will have a live pit).
Can't make it to auditions? Don't worry! We also offer video auditions.
To Video Audition, prepare 32 bars of one of the songs listed above and a 1 minute monologue.
Video auditions are due on May 8th by 11:59pm. They can be submitted here
If you receive a callback for a video audition and need to submit a video for it you will know by the end of the day on May 9th and will have to submit the video by the end of the day on May 10th.